We`re a month into the new season now so I think it`s about time we had a bit of an update on the Vital Arsenal fantasy football league.

With the amount of teams in our league (more than 200 teams, a record for us) it wouldn`t be practical to list the whole league so I`ve just pictured the top twenty (I did consider the top 26 as rather surprisingly I sit at #26).

Alexis ShortShorts, The Contenders (rather apt name) and Victoria Concordia make up the top three with the top 2 the first to break the 200 barrier.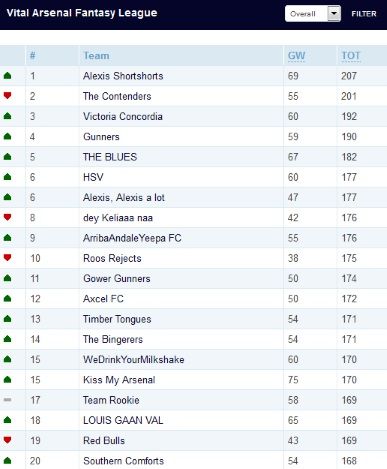 TotallyRobbened, Lukhovi and OleOlaa are languishing in the relegation zone.